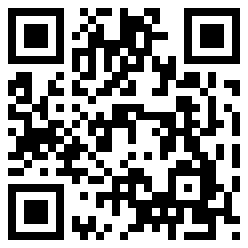 Well, you are already here reading this, thus it doesn't make much sense that the QR code is here.  But what I wanted to let you know is how I achieved getting my QR code.  All I did was asked my Web Master "How can I get this on to my blog".  Here is what he told me to do  if you would like your QR code on your Blog.
1.  Go to "how to get a QR code on Google"  and then click on QRCode.kaywa.com
2. Type in your web address
3. Click on the code not the picture of the code and press:  Control A (All) then control C (Copy)
4.  Open up your blog and here is the tricky part-Don't go to visual, switch over to HTML, then press Control V (Paste) and then go to Visual and you will see it. 
5. Lesson learned-Its much easier to ask someone who knows more about something then you do.  Before this all I had on here was a bunch of crazy HTML code in pink.  And I spent about half an hour to do that! Once I asked how to do this it took less than 4 minutes!!  Thanks To Robz Y for the Help on getting this QR code on to my blog.  Yeah!!!